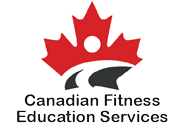 CFES "Fitness Today: The New Normal"
Live Streaming Webinarjam Conference
August 22, 2020
8:30 a.m. - 5:15 p.m. PDT
CFES is reaching out to help Fitness Instructors and Personal Trainers who can not attend any physical workshops or conferences by offering an exciting live streaming conference with a difference. This won't be zooom fatigue, we're hosting a Webinarjam to get your mind and body back!
Register here for the upcoming CFES "Fitness Today: The New Norm" live streaming conference August 22, 2020 — a great way to fulfil your career development continued education credits (CECs) and learn from some of the best current fitness presenters today, network and share your experiences, and feel a sense of community. And let others know about this great event!
Click to Register: The CFES "Fitness Today: The New Normal" Conference
Agenda:
Saturday, August 22, 2020
Continuing Education Credits: Eight (8) CFES CECs
Date & Times: Saturday, August 22, 2020, 8:30 am - 5:15 pm
Location: Webinarjam Live Stream Online
Registration Fee: $150.00 (+ GST)
Click to Register: The CFES "Fitness Today: The New Normal" Conference
Contact:
CFES-logo-icon18-09-19Canadian Fitness Education Services
Toll Free Tel.: 1.877.494.5355
Email: cfes@telus.net
Website: www.canadianfitness.net